Product Description
Jura ENA Micro 1
Jura ENA Micro 1 Coffee Machine
 Jura's ENA Micro 1 Espresso Machine is a refined, streamlined 1 cup coffee machine designed to produce the perfect espresso. With a selection of features and options to satisfy a wide range of tastes and preferences, the Micro 1 delivers a top quality coffee experience while maintaining the smallest size possible.
The unit keeps the coffee beans fresh with the in-built aroma preservation cover and gently grinds the beans through an Aroma+ grinder, allowing the unique Micro brewing unit to extract the coffee under ideal conditions to deliver the perfect taste. An intelligent preheating feature always guarantees that the espresso is dispensed piping hot, crowned by a feather-light crema, for a truly luxurious experience.
The ENA Micro 1 also boasts of energy saving functionality, a variety of user defined cup sizes and adjustable aroma levels to ensure a coffee adventure to suit any palate.
| | |
| --- | --- |
| Height-adjustable coffee spout | 55 – 141 mm |
| Dimensions (W x H x D) | 23 x 32.3 x 44.5 cm |
| Weight | 8.8 kg |
| Standard Warranty | 25 Months |
The perfect espresso
Aroma+ grinder and Micro brewing unit for the ultimate espresso.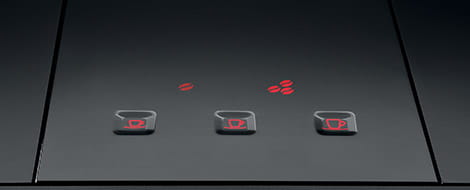 Simple operation
Touch panel with three user-defined cup sizes and two aroma levels to choose from.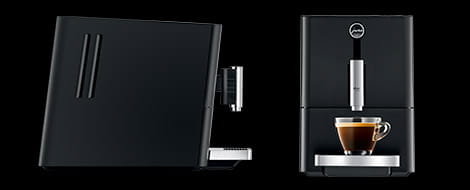 Compact
The ultra-compact model, reduced to the absolute minimum. 23 x 32.3 x 44.5 cm (W x H x D).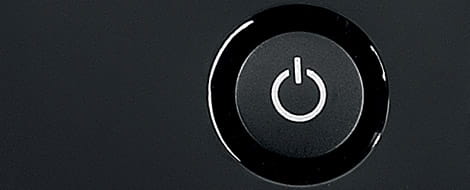 Kind to the environment
The automatic energy-saving mode, programmed switch-off time and patented Zero-Energy Switch ensure high energy efficiency.
Width: 23 cm
Height: 32.3 cm
Depth: 44.5 cm
Warranty: 2 Years & 1 Month